Does your company experiencing data analysis problems?
Are you losing money due to poor data science development?
Are profits suffering because of data processing problems? Are you losing customers? Are you lagging behind the competition? Are you experiencing higher costs for the introduction of new services?
Are you wasting your time?
Do you have complex administrative processes within your company? Or perhaps you have outdated business processes? Or how about projects on hold?
Are you not realizing your potential?
Do you need to independently analyze the data?
What will you get:
Outsourcing the development of complex systems for analyzing customer needs data
Data analysis of competitors' actions
Risk management with data science
Thanks to us, you will get:
A ready-made software solution for working with databases
That meets your expectations and serves your business goals
Support
Recommendations for working with the software, service works, monitoring configuration, notification and incident management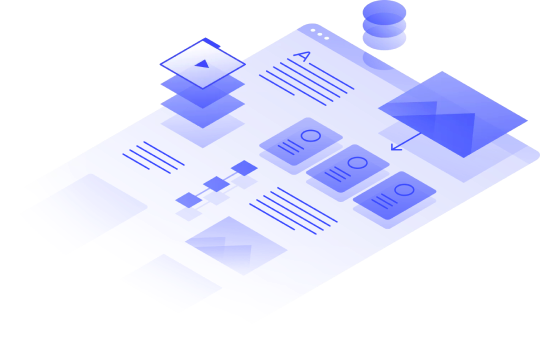 Advertising materials
Ready-made screenshots and descriptions for publishing mobile apps in the markets
Exclusive rights
On the developed software, terms of reference, design, manuals, architectural scheme
Along with this, you will get
New first-class software will have a positive impact on the lead generation process and boost your sales as a result
High quality customer data
An ecosystem built through the client software
A new channel of interaction with customers and within the company
Savings on staff costs
15,000,000
users from all over the world put their trust in the software we have created
1190
software projects successfully developed by our IT team
700
companies benefited from outsourcing their IT needs to us
99%
of IT outsourcing projects delivered on time
About us
SimbirSoft is a global software development outsourcing company that provides IT outsourcing services including the development and testing of custom software products. The company has more than 1300+ employees. The head office and development centers are located in several Russian cities, with a branch in the United States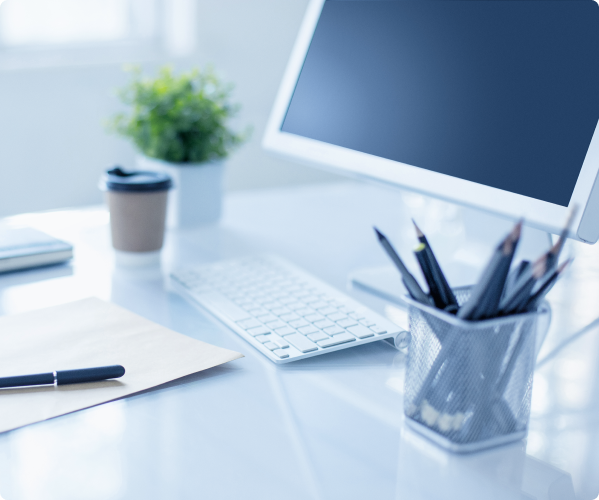 ❝
Our mission is to simplify business management processes through IT outsourcing. And we are successfully delivering on this!
In 20+ years of outsourcing development, our software has simplified IT services for more than 700 clients, all of whom are still benefiting from our products on a daily basis.
Our goal is to develop modern and high-tech systems for the successful development of our client's businesses.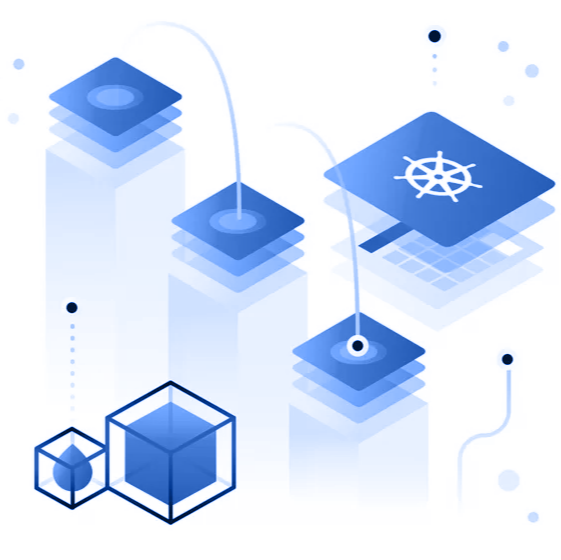 WELL-ESTABLISHED PROCESSES
In 20+ years of IT outsourcing, we have formed the processes of management, development and control of data processing tasks. Every day, our company analyzes project performance indicators: deadlines, quality, budget, team performance and requirements management. Dedicated managers and IT development specialists stay in constant touch so you always know what's going on with your software. All these advantages of data science IT outsourcing allow you to see a clear result in the expected time frame.
PROFESSIONAL TEAM
We carefully select a team for each data project. Successful software is developed on an outsourced basis with the participation of various specialists: project managers, architects, analysts, developers, designers, testing and usability specialists. Our team is constantly growing professionally to meet the evolving project requirements of your company.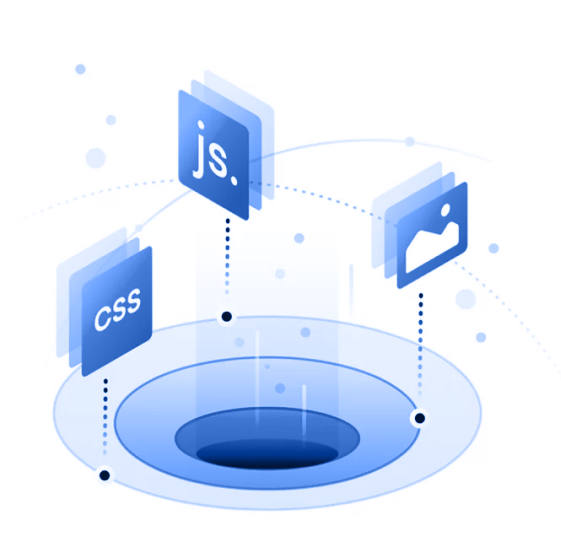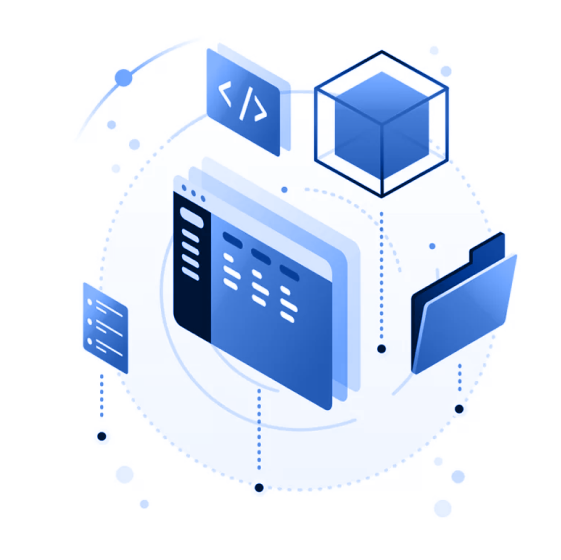 FOCUS ON BUSINESS
We speak the same language with clients from different industries. This helps us to quickly recognize our client's problems and develop the best innovative solutions for them in the field of data processing, which immediately show results.
INNOVATIVE APPROACH
When developing data science projects, we use the cutting-edge technologies that allow your company to generate revenue in the long term. We build a component architecture and use continuous integration with your business. This allows you to minimize the cost of product development and personnel.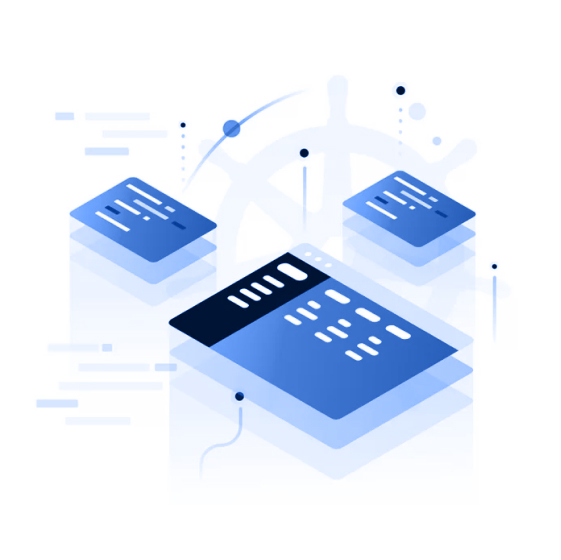 Our awards
•
Top 100+ Software Development Companies in 2022 according to techreviewer.
•
Among the top 100 best global outsourcing companies according to IAOP, 2021.
•
4th place in the rating of the top mobile developers according to SoftwareWorld, 2021.
Our different collaboration packages
Time-based scheme
1. Software development
2. Demonstration
3. Payment after delivery
4. Flexible development process
You can change priorities and tasks at any time. Our team of professional developers can start tomorrow, because TOR and upfront payments are not required, and the work is outsourced
Phased development
1. We jointly develop a work plan
2. Make changes between stages
3. Development after prepayment
When working on this scheme, take into account the time costs for approval and payment between stages of the software development outsourcing company
Over 20 years of data science experience
Software development for working with data in various business sectors. We develop the most optimal and cutting-edge technologies for our clients.
Languages
•Java •C# •C/C++ •Objective C •Python •Groovy •Swift •Kotlin •PHP •Rust •Scala
Mobile
•iOS •Android •HTML5 •React •Xamarin JavaScript
WEB
•Vue •Sass •Coffee •Angular WebGL
Frameworks
•JDBC / JPA •JMS •Hibernate •.NET •EJB •Apache Camel •Nodejs •Firebase •LDAP / Active Directory Reactive (Akka, RxJava, Reactor)
Database managment
•NoSQL •MySQL •Oracle SQL •PostgreSQL
Cloud
•Amazon Web Services (AWS) •Google Cloud •Oracle Cloud •IBM Cloud
Software from scratch development process
1
Analysis of existing company processes and demonstration of results
2
Design development and demonstration of results
3
Software development, analytics, testing
5
Integration with 1C, website, CRM
7
Technical support and product modernization
Upgrade/Completion of an existing software
1
Exploring Existing Software
2
Project technical audits & project review from business and user side
3
Project completion roadmap
8
Support and Development
Large list of industries
Our company has developed software solutions for a wide range of industries. Particularly significant results were achieved in software development for industries including banking, insurance, IT project evaluation, data science, business automation, education, shop chat, foodtech, and medicine. Here are some examples of successful IT outsourcing within those industries.
For banks
RBS audit and development for banks
Development of personal accounts and AWP
Development and implementation of collection systems
Development of machine learning algorithms
For insurance
Development of services for an insurance company
Policy applications
Online chats development Instructions and helpDevelopment of insurance programs
Payment for policy-insured event status
Evaluation of IT projects
Projects creation
Risk accounting
Two calculation methods
Development of a commercial proposal
Data Science
Development of recommendation systems
Geographic information services and analysis of urban infrastructure facilities
Development of systems for analyzing the activities of competitors
Development of scoring systems
Business automation
CRM system development
Expansion of the functionality of the existing solution
Business process automation
Creation of a mobile workplace
Food tech
Development of systems for organizing internal production processes
Ordering tools
Procurement support
Courier delivery solutions
For the medical field
Healthcare solutions
Development of a telemedicine system
CRM-, ERP- systems for a network of clinics
Development of mobile applications for patient care
Our projects in the field of Data Science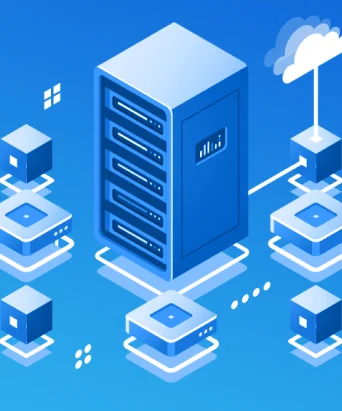 The intelligent selection of apartments
The selection of apartments by analyzing data from the places of work and study of family members. The system analyzes travel time, traffic jams and public transport availability. In addition, we have displayed on the map the infrastructure within walking distance, for example shops, ATMs, parking lots, schools, services. The system helps the real estate company retain customers and close deals faster. We have automated a system for collecting data about homes — the data is automatically sent to the CRM, and the realtor spends time on clients, not on paperwork.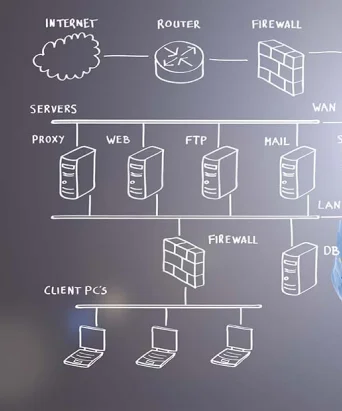 The system of valuation of real estate
The system, thanks to data science, predicts the cost of apartments and the timing of their sale. The algorithm analyzes the data of the average cost of an apartment on the market and shows it to the user. The user can choose the recommended price or assign their own — then the system will calculate a new projected sales period. The higher the price, the longer the sale. We have implemented the system into the work of the real estate portal. During its use, the outflow of portal users has decreased. The system's prediction error is 4%.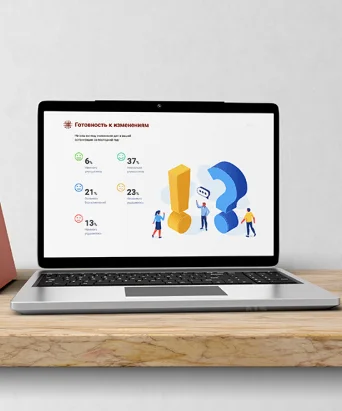 A system for analyzing the activities of competitors in a grocery chain
The system analyzes data on existing promotions, discounts and new products fr om the network's competitors. Supervisors can track competitors ' actions in stores, take photos and enter data. The system aggregates data from all stores wh ere the chain's products are sold and generates a report with forecasts of the success of these actions. The company adjusts its own marketing campaigns based on these reports.
Our clients on IT outsourcing with us
Time&Quality. We highly appreciate the quality of code and clear planning of activities that helped us to develop high-quality products.
ABBYY
I am the Vice-president at ABBYY. ABBYY is a Digital Intelligence company. It provides a Digital Intelligence platform that enables customers to gain a complete understanding of their business processes and the documents. Simbirsoft was ready to be involved in every project, to provide fast feedback and go to extra mile as we at ABBYY usually do. Our work was truly effective and we are planning to continue our cooperation for other projects.
Data science can now give you:
Active generation of new leads and retention of old ones, meaning sales growth
Time savings on analysis of data
A competitive advantage
Staff cost savings
A reduction in costs
Risks and challenges
99% of IT outsourcing projects are completed on time
Every year our team of professional IT developers develops and successfully implements software in 60 companies
Development first, then payment
First, we develop software for your business and demonstrate the results of our development, and you pay for the work after the fact. The software development process for your business is flexible. You can change priorities and tasks at any time. Our team of professional developers can start tomorrow, because TOR and upfront payments are not required, and the work is outsourced
F.A.Q.
Data science is a field of study that uses various tools of Big Data and Machine Learning (ML) for processing huge volumes of data to extract patterns, derive meaningful information, and make reasoned business decisions.
Machine Learning is one of the core technologies underlying data science. It is a specific branch of AI that enables a program to learn based on a vast amount of processed data.
Big Data is a technology used to collect, store, process, and analyze information. A large collection of data is called the data set. The person who manipulates data sets in order to get insights or draw conclusions is called a data scientist.
In this article, we'll look into how data science works, what tasks it can solve, and how it can benefit your business.
Data science usually deals with such tasks as data exploration, data analysis, reporting, and model creation. It is now used in many industries, including finance, e-commerce, entertainment, healthcare, logistics, etc. – and is constantly spreading to new areas as new solutions keep appearing.
Common data science applications include various recommendation systems (such as Netflix or Amazon), bank scoring and fraud detection solutions, detecting objects on images, medical diagnosing systems, speech recognition, planning and optimizing routes, and many more.
How it works – a practical example Here is an example that explains the process of working with data. Suppose we need to create a work schedule for our technical support staff. We know that the contact center works 24 hours a day, 7 days a week, and receives more calls during the daytime than at night. So we can conclude that we need to assign fewer employees to the night shift.
Still, this data is not sufficient to build a comprehensive model. We will also need to take into account such information as:
the average number of incoming calls daily, weekly, monthly, and for each of the seasons;
average distribution of calls within 24 hours;
the number of employees;
the weekends and holidays dates;
location of the calling customers (difference in time zones can affect the result);
additional information, such as employee salaries, lunch breaks, etc.
Based on all this data, an AI algorithm will be able to devise an optimal work schedule for the contact center. What's more, it will also monitor all data changes and keep optimizing the schedule according to these changes.
It often takes a significant amount of time and effort for businesses to accept and start using new technologies. Sometimes a company's management simply does not believe in the possibilities of AI-powered approaches. It can be psychologically challenging to shift to something new when the old ways of doing things are still working. However, the more businesses adopt data-driven approaches, the easier it is for the rest to follow in their footsteps.
One of the concerns regarding data science is that it's quite expensive. For example, the costs to hire highly qualified experts, rent powerful servers, and other hardware, etc. However, in the long run, a data-driven approach will significantly reduce other expenses, such as the cost of business analytics. Usually, the costs of implementing such a system can be recouped in three to four months, depending on the project.
Another concern is "What if there is no or little data to process?". If the company does not collect any information about customers or processes, then this can really be a problem since data is required to train algorithms. However, this issue can be fixed by integrating with a CRM system, especially if the company has used such a system for at least 2-3 years.

One of the most valuable benefits data science can bring to a company is empowering its management to make better decisions. Human decision-making can often be hampered by the lack of information or not being able to consider multiple factors. Data-driven approaches allow managers to see the big picture and make decisions based on a large amount of data.
Another way how data science can bring value is by personalizing customer experiences. Armed with AI algorithms, sales and marketing managers can better understand their audience and offer highly personalized experiences to each segment or even each individual customer. This helps to drive customer loyalty and makes them spend more, which results in increased profits.
Data science can also help identify growth opportunities through comprehensive data analysis. Data scientists can analyze the existing processes and make various assumptions to develop additional or alternative methods and then check their hypotheses. This is a continuous work at improving operational processes that is based on the organization's data, which leads to a more optimized and streamlined business model.