14 April
Stop Losing Customers: How a Business Can Survive the COVID-19 Crisis
Author

Roman
At the beginning of 2020, all the world's global industries faced an unexpected pandemic that caused a large number of businesses to go into recession. Due to the fact that many countries have had to restrict free movement, close borders and even forbidden to leave the house, there has appeared a great need for online services. Industries that depend on "real", offline customers have suffered the most: restaurant business, entertainment industry, fitness, and so on. Unfortunately, only a few of them were prepared for online work or were able to quickly move their work to online.
The financial crisis and the COVID-19 pandemic have changed the world's consumption model and global companies are forced to adapt to the market conditions and modify their business processes. Today companies need to survive more than ever and be prepared for the consequences of this recession. Since 2001, we have been developing complex IT systems and helping businesses to optimise their work with huge online traffic and establish the online parts of the business in the shortest possible time. Here are some recommendations that we consider most relevant today.
Preparing Business Before Entering the Online Market
Creating a system (web service or mobile app) for online you may face a number of difficulties, not all of ones are obvious at first glance. So, when a client contacts us to create a reliable online IT system, we take a comprehensive approach to this issue, identify all possible bottlenecks, define the priorities, and implement the most necessary features at this moment shortly. Here are the key recommendations: 
1. First you have to identify the business needs basing on a large number of factors: industry, current market situation, competitors, as well as tasks that must be implemented in the short and long term. Knowing all these points, it becomes possible to set up clear tasks to create an IT product that will perform business objectives and would be the best from the maximum number of sides.

2. Second is a team composition. You need to form a multi-functional team that consists of highly qualified specialists (project managers, team leads, developers, designers, QA specialists, analysts) who interact with the business at all stages of development and conduct regular reports on the work done. This approach allows the development team to understand the client's needs better and respond to the necessary changes that need to be implemented in the IT product in a timely manner. This ability of a development team is especially important during the crisis situations and while the user needs are rapidly changing.

3. Agile methodology is one of the most effective instruments for software development management. A flexible management system allows an IT company to work iteratively and allocate resources within the team as efficiently as possible, thereby reducing the time for the release of an IT product and time-to-market.

4. In order to make sure that the IT system is reliable and able to withstand a large amount of traffic, it is important to conduct stress testing. This is one of the most important measures that allows you to identify shortcomings and bottlenecks in the operation of an IT system prepared for the crisis situations. We have a dedicated QA Department at SimbirSoft with more than 120 QA specialists and 50 SDET engineers who are able to conduct all types of functional, non-functional and automated testing.
What if the Crisis Has Already Begun?
Today the situations when a business is already in crisis and cannot cope with a large traffic flow, or needs an IT system or a mobile application to be developed in order to enter the online market are becoming a common thing.  

The best decision in this situation will be contacting an experienced IT company that can quickly identify and eliminate the weaknesses of the IT part of the business. And this is relevant both for businesses that already have IT, and for companies that are just thinking about creating an IT infrastructure: 
If you need to prepare your product for an urgent release, it is important to find a reliable IT partner. We have learned to quickly understand the legacy code, find weaknesses and ways to fix them. Despite the number of issues, we will do our best to deliver the version of your product in the release. We are able to quickly form a team for your project and release it as soon as possible.
If your software product does not meet the expectations of end users or if you need to review and improve your development and testing processes consider IT audit service. Timely identification of weaknesses in the application or development processes will allow you to fix the shortcomings in the shortest possible time, thereby reducing losses for the business.

We have created the special "Rescuing your product" service to help companies and solve complex urgent situations. This service is for you, if your project does not work properly or if it functions incorrectly after the operations implemented by the previous team.
SimbirSoft Experience in Creating Online IT Systems and Leading Them out of the Crisis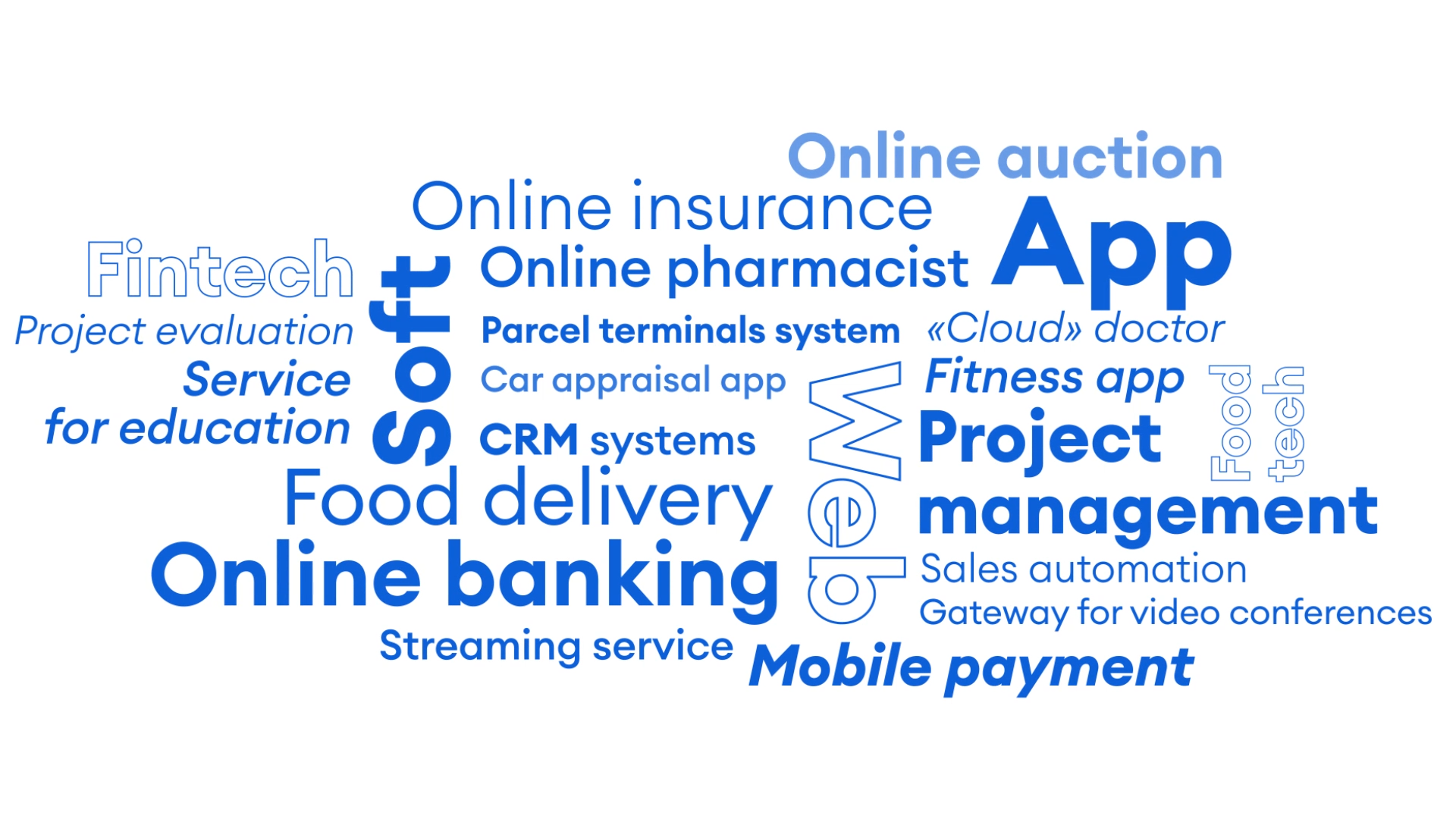 Telecommunication Industry
Within 7 months we developed a cloud gaming platform for launching games based on video streaming technology. Games can be launched on tablets, STB, PC, Smart TV and Mac OS-based devices. Users buy subscriptions and get access to the game base that launches on the cloud server. One of the main advantages of the platform is that it can be launched even on weak hardware and TV-tuners. 
We developed distributed clipboard on the server – there used to be only one clipboard for the whole machine, which means that the players could see and edit each other's information. The Uplay tasks for updating and saving were also implemented.
Today the project is used by 100 000 users on an everyday basis. The service is fully prepared for a high traffic increase and is sharpened to deal with such problems.
Foodtech Industry
Today more and more food companies are developing their delivery services. There are lots of factors that have to be taken into account to make a great delivery service: delivery radius, number of possible clients, and contactless delivery option. We focus on implementing such features and preparing a restaurant for online operation and here is an example:  
We have conducted a mobile application audit of one of the most technologically advanced fast food global networks. Our expertise in the food industry and administration of highly loaded systems, which allowed us to make a detailed analysis:

backend;
infrastructure;
quality;
UX.
We looked at the UX through the eyes of users who use the food ordering app. We have found ways to optimize the ordering process — to reduce the number of visual elements on the screen in particular. We offered recommendations to improve the structure of the menu, the location of elements in the order form, and new simpler inscriptions on buttons in the app. 

Basing on the UX audit, we compiled a customer care strategy for our client, focusing on quality customer service and huge traffic. As a result, the company was able to take another step towards the development of its foodtech services and was prepared for high load.
Fitness Industry
Fitness businesses suffer a lot from the COVID-19 crysis: people are afraid of going outside and train together, they concentrate on workout at home. Here is an example of a mobile application that allows people to get quality training recommendations through their smartphone: 
We have created a mobile app based on training videos of the famous fitness blogger Igor Voitenko, author of a sports YouTube channel with 2.4 million subscribers. 
We needed to pack the training system recorded by Igor into a mobile app and add some features and ways to motivate people to do sports. The main goal was: to create a simple mobile system that will become a personal online fitness coach, attract users and ensure sales growth.

We have developed the app from scratch: prototypes and a screen map, design, prototypes of the administrative panel, the logic for content creation, and implemented the server and backend parts. 

The team consists of 11 specialists: project manager, analyst, UX/UI designer, iOS, Android, Backend, DevOps developers, and quality assurance (QA) specialists.
As a result, we were able to create a product that meets the customer's business requirements and user needs in just 10 months. In the first month after publication (October 20, 2019), the app became very popular:

More than 150,000 downloads;
4,1 rating at App Store and 4,2 at Google Play Market;
It became a TOP popular app in the "Health & Fitness» category.
Saving IT Products Experience
A client turned to us to finalise a used car sales online service and prepare it for the release. Our task was to release the product in just three months, while correcting the mistakes of the previous development team. Together with our partner, we have defined the requirements for the online service, in particular, filters for quick car selection. We have implemented a convenient administrative panel for the client's employees. Its navigation is simple, the administration area is not overloaded with unnecessary information, while experts can customise all the fields for their needs. Thanks to the effective work and well-established processes of the IT-products creation, we have released an online service in time! 
More projects can be found in our portfolio.
In Conclusion
In the next few years the economy and businesses will pass through significant changes, and it is important to adapt to the changing needs of users in time. Due to the crisis more and more people today begin using online services and their number will only increase. Businesses will have to go online and the need for reliable IT systems will become more demanded even after the pandemy. In order not to lose customers, you need to keep up with the times and be prepared for possible difficulties in areas that are not used to working online! 
If you want to learn more about the creation of the stable IT systems and the opportunities to bring your business online, please contact us. Our specialists will help you find the best solution.