12 September
Where to find IT specialists or how IT.place helped us out
Author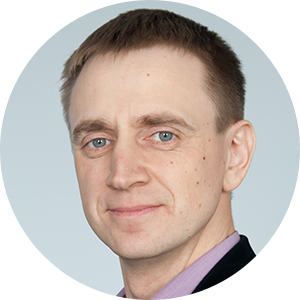 Oleg Vlasenko
Deputy director
We create IT products, and 80% of our employees are developers, analysts, administrators and testers. The IT sector has its own peculiarity: the demand for specialists is high and growing constantly, and labour supply on the market is increasing much more slowly. The situation gets even more complicated because of the global labor market - specialists can go anywhere in the world or telework.
How can an IT company develop and grow without freelance and subcontracting?
We tried different head hunting approaches. Of course, we use classical methods of staff selection, but they can't always meet our needs fully. In addition, we tried some non-standard ways
The first idea - be friends with universities!
We decided to check the idea that talented graduates can be quickly trained and then become the part of the company.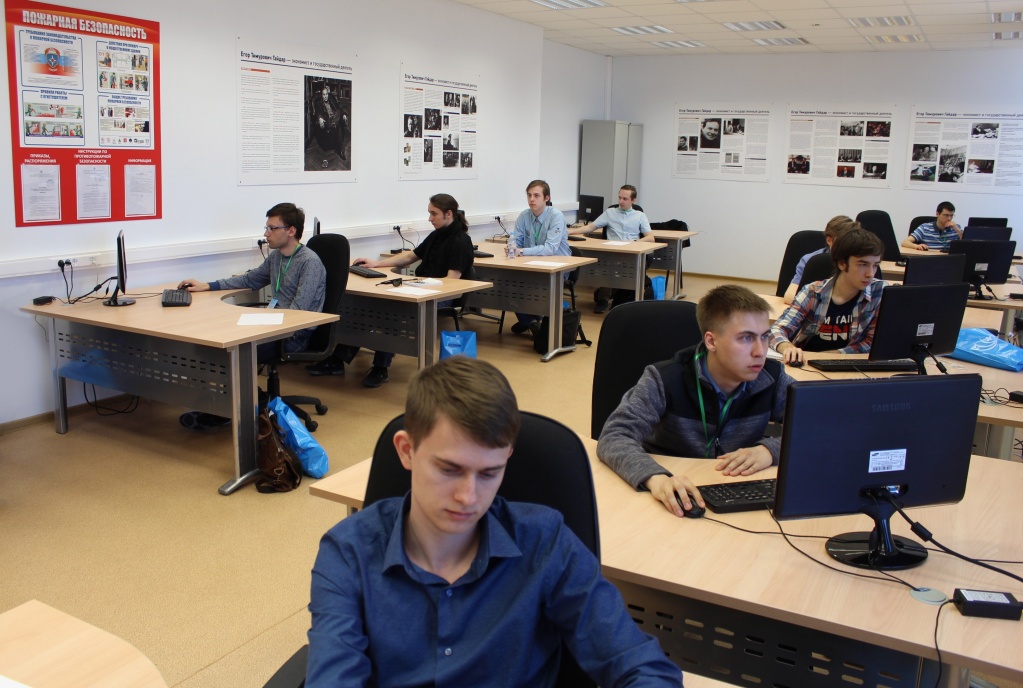 Pic.1 "Volga IT" Olympics. SimbirSoft is an organizer of applied programming section.
We went to high schools, became friends with the employment departments, started to cooperate with faculties and departments. We got the result, but it was worse than expected. Why? Because every company tries to be friends with universities. That's why we can see a real "battle" for the best graduates when they are still third or fourth year students. After graduation, they don't look for a job - they are already to have it. However, lots of them are weakly motivated and don't see any sense in professional development, because companies are always glad to hire them.
The second idea - Internship
There were a lot of promising specialists on the market, but they weren't experienced enough. We decided to try to take them on an internship and mentor each one individually: we chose experienced employees who could share knowledge, and attached interns to them. As a result, some of the trained interns joined the company.
After a year half of the interns left the company. The main reasons were the facts that trainees didn't cope with the training program (low ability) and weren't sufficiently motivated for training. Thus, an internship with individual training works, but not for long and not for everyone.
The third idea - IT.Place events and courses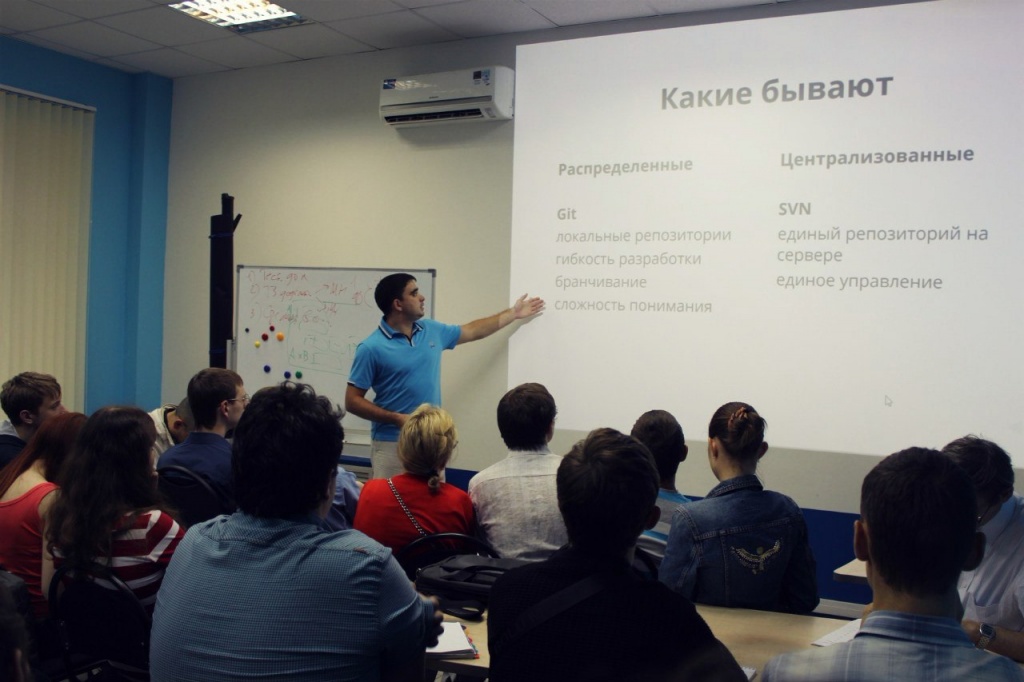 Pic.2 C#. Net courses


The internship worked: it gave us specialists that we couldn't find for months. Taking into account our previous experience, we decided to modify the way:
only take on interns who were able to successfully pass it;
take motivated ones;
take on those who were interested to work in our company.
So we switched from the "Search" strategy to the "Involvement" strategy. And our platform for exchanging experience and improving the skills - IT.Place helped us. SimbirSoft has created IT.Place for the company's specialists to give them an opportunity to constantly develop and study new technologies and tools, discuss and find the best technical solutions and know-how.
We made our events public and began to attract specialists through professional training. One event was clearly not enough, so we decided to do the courses. During several meetings, both the guru and the audience get used to each other, those who aren't interested leave and the process really contributes to knowledge accumulation.
Among our employees there were enthusiasts who created and conducted courses. As a result, we conducted a lot of courses both on development, and on testing and analytics. Our statistics look like this: out of 50 at the entrance, only 12 reaches the end. On average, each course gives two or three specialists, who we invite to an internship or immediately employ. They begin to work on the real projects of our clientes, in about three - six months, when they get acquainted with corporate culture and accomplish company's internal projects.
Followers
A lot of companies have adopted our approach with similar professional events. We also visit them. It became clear that just idea isn't enough, it is important to involve professionals and experts who can enthusiastically share with unfamiliar audience fine points of technology and find their future colleague in the audience.
Bonuses: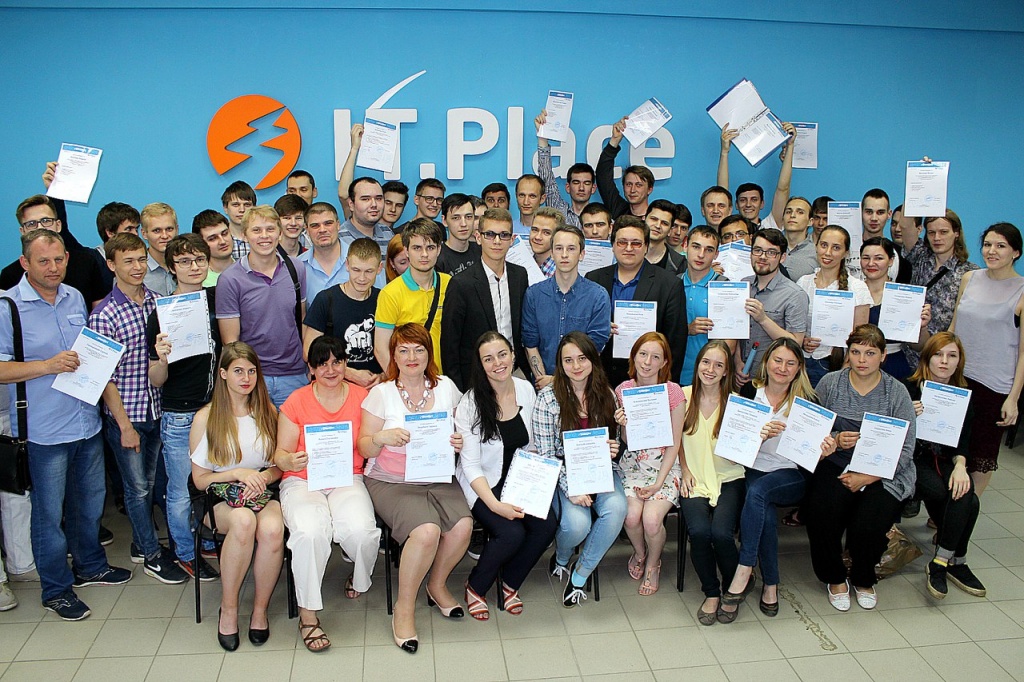 Pic.3
. Courses graduates with their certificates
The courses give predictability - we know when we will get specialists on a certain technology. For example, if we start the course 07/01, then by 09/01 we will have 2-3 new employees;
The courses give the most loyal employees. Our statistics show that the employees who come from the courses stay with us for years;
The courses give experienced specialists. These specialists weren't looking for a job, they were sitting in small companies, and it worked for them. It's scary and difficult to change a job, and enrollment to courses is easy and affordable. Having come to the courses, they got acquainted with a company where there is an opportunity to grow professionally. We made the process of job changing as easy as possible for the best graduates of the courses, that's why they are with us;
Courses allow to increase qualification of mentors. They study in detail the aspects of technology, tools, update their own knowledge. By conducting classes, they improve their presentation and communication skills.
Why it works
Courses provide knowledge that is relevant today. These are not fundamental "university" knowledge or superficial knowledge "for dummies." This is a profound professional knowledge;
The obtained knowledge increases the value of a specialist at the labor market. As a result of the courses, most of graduates either find a new job, or raise their salaries at the current workplace;
During the training the students get acquainted with our company and with our best specialists, and by the end of the training they feel themselves already almost a part of our company. Therefore, they decide to join us when they receive an offer without any doubts.
Conclusion
The first courses in IT.Place helped us to find specialists for positions where we couldn't find appropriate candidates for a year and a half. This proved courses efficiency and after that we began to use them widely. What's more we solve not only our hiring problems, but also the overall great social problem: we enable specialists to increase their knowledge and find employment in a prospective company.